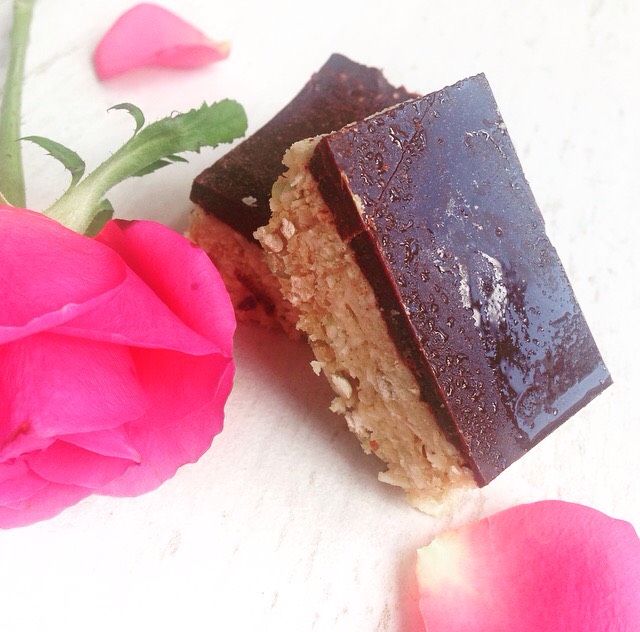 Hi Ladies
Thank you for being by taste testers while I perfected the Tahinni & Buckwheat Treat.
This slice was created for skins like mine… I just need to look at a congesting food and I get a pimple!
Well as healthy food fads come and go, I stumble across healthy foods that can block pores…..grrrr.
They may have great benefits, but nothing is worth a face full of zits, so here are three new foods to add to the 'Congesting Foods List".
1. Almond Butter
2. Coconut Yoghurt
3. Excess amounts of Coconut Oil
Please know that this only affects you if you have a skin that is susceptible to blackheads, pimples and pustules.
My husband can eat these foods all day long and not breakout. I'm the opposite, I have to steer clear of congesting foods if I want clear smooth skin.
I am the perfect candidate to test alternatives to these, as it will show up on my skin if it's congesting.
Sooo for all those yummy raw treats we enjoy so much, I swapped almond butter for tahini and I halved the coconut oil content and added in cacao butter.
Oh and I gave up coconut yoghurt in my smoothie and use frozen banana to get the creamy texture.
Here is my new treat that I've been indulging myself and those of you who have been in salon recently.
Base Ingredients:
1 cup raw buckwheat groats.
2 cups desiccated coconut.
3 Tbs honey.
1 Tbs vanilla essence.
3 Tbs coconut oil
200g ( 1/2 jar Chantal Organics ) unhulled tahini
Pinch of himilayen salt
Chocolate Topping:
3/4 cup cacao butter
1/2 cup – 3/4 cup cacao powder
*3-5 Tbs honey
*I like my chocolate dark. If you prefer milk chocolate, add less cacao powder and more honey.
Method:
Pop buckwheat in a large bowl with desiccated coconut.
In a saucepan melt coconut oil, honey and tahini. If you're using organic ingredients keep the stove temperature low to keep all the goodness.
Add vanilla essence.
Pour into the large bowl, add salt and stir to combine.
Cover your tin of choice with baking paper then pour mixture on top. Flatten with back of a spoon then pop some baking paper on top and press slice flat with your hands.
Pop in freezer for minimum of 30 minutes.
Chocolate Topping:
Melt cacao butter and honey. Add 1Tbs cacao powder at a time, stirring continuously until all lumps have dissipated. Stir in salt then pour directly on top of slice base.
Pop in fridge for an hour. Then slice up, pop in a container and store in fridge or freezer.
Bonus Info:
Buckwheat
AMAZING!!! Gluten free Grain free…yep it's paleo! High Fiber Lowers blood sugar High protein High antioxidant / anti-ageing.
Tahini
Alkaline which aids is fat loss…
How? Ask me in salon 🙂
Full of B Vitamins essential for clear strong skin.
High in Calcium important for collagen production.
Good source of fat to keep you full for aaaaaaaages!
Plus loads more!!!
Enjoy ladies, I'll see you soon 🙂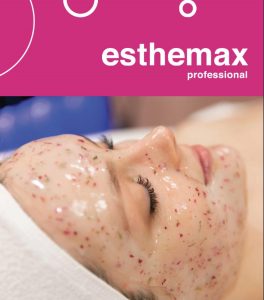 Kia-Orana Ladies, I hope you are all holding up ok.There's so much stress and pain in the world right now, that I want to assure you
Read More »