Kia-Orana Ladies, I hope you are all holding up ok.
There's so much stress and pain in the world right now, that I want to assure you my salon is a safe haven where you can truly relax and rejuvenate.
More than ever it's important to take care of yourself holistically, so you're strong enough to not only fight viruses, but also to ward off depression and anxiety and of course to have radiant skin!
I have had some strung out, stressed out, verging on tears, ladies visit me and one thing I've noticed is it's getting more frequent and more intense.
So what can we do to help you?
Deeply Relax in order to Rejuvenate… Supplement and Eat Well.
You know you feel amazing after one of my facials and that's because it's all about you… for once, plus I spend much of the time releasing the muscles that tighten up when we are stressed. I bid you to find another therapist who spends as much time as me doing this.
For this reason I have 5 new facials!!
I wanted to include all the pampering and affordability of my original Organic Janesce Facials, with New Skin Solutions for Firming, Tightening, Acne, Sun Damage and Redness.
I Bring You Esthemax!!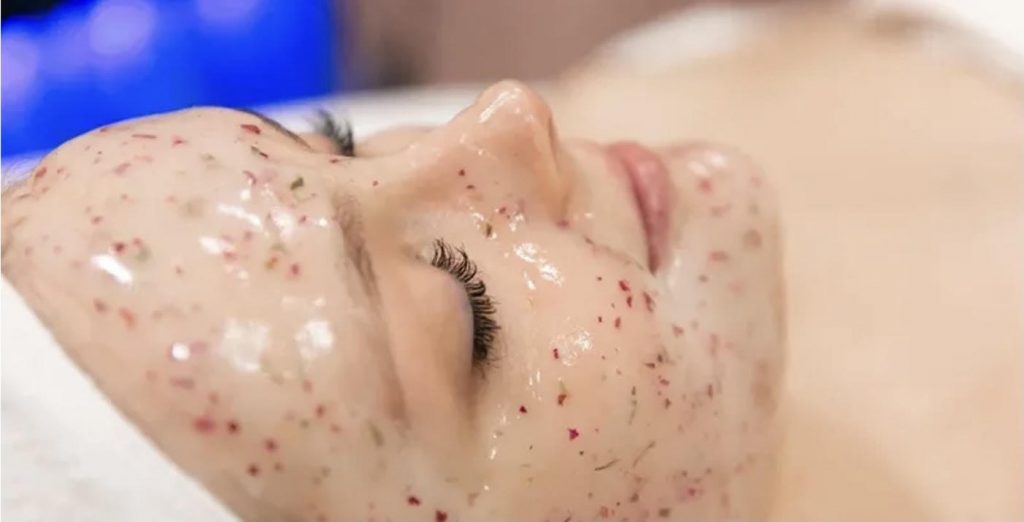 A new generation of Hydrojelly Masks boosted with pure algae, actives and new electrolyte technology.
These masks are formulated with refined algae, electrolytes and organic actives… all you need to do is try and chose which one!
There are 3 time and price options to suit every budget...
There's plenty of hands on pampering in all 3, with the obvious difference being time.
If you like you can book online here under Janesce Organic Facial and let me know when you arrive that you want to try the new stuff 🙂
If you love your Janesce no problem, you can add on an Esthemax Mask for only $60… now that's a super lux facial!
So hopefully I will see you all in salon soon, so I can completely relax and rejuvenate you while also transforming your skin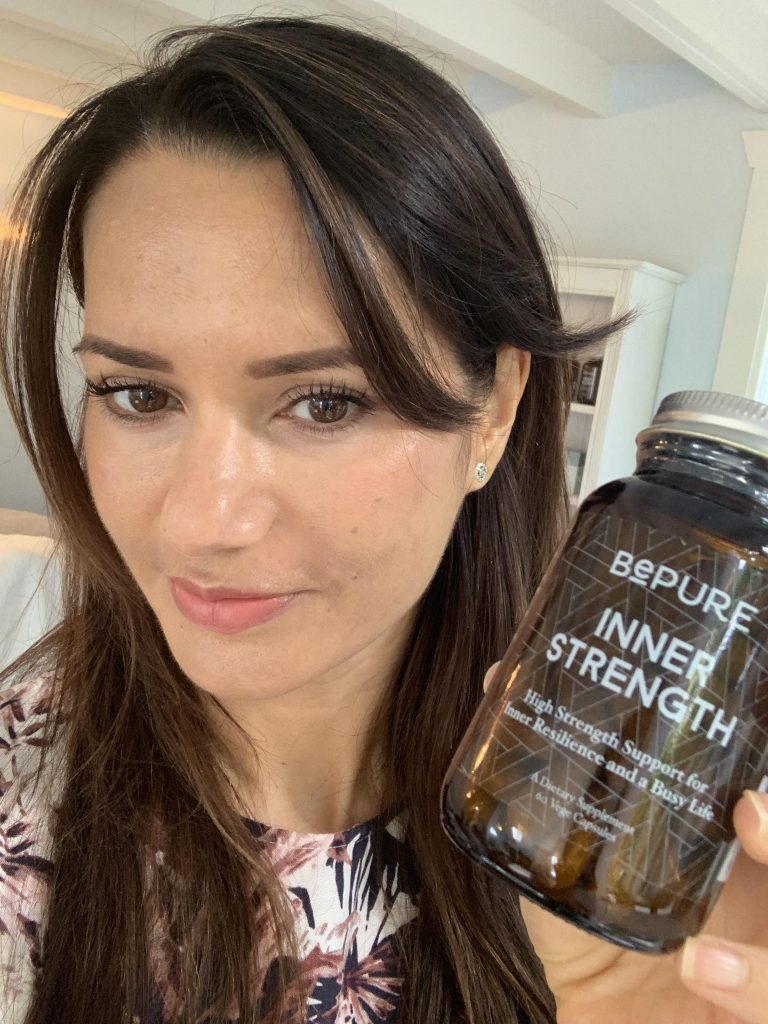 Supplements I use for Adrenal Fatigue and Anxiety
In November last year Ella and I started taking Be Pure Inner Strength… I love this stuff!!
The best way to describe it is it provides you with a whole lot of resilience to stress… you just cope much better and this makes for a happier persona so I'm hooked.
Inner Strength is a blend of Scientifically proven ingredients to support mental and physical resilience, burnout, anxiety overwhelm & brain fog.
On a beauty perspective we all know our stress hormones are terrible for aging, acne, sleep, rosacea, weight gain and cellulite, so holistically when we calm down our adrenals, we increase our outer beauty… Yusss!!
Find in salon or purchase from my website here.
Eat Well
I like to include superpower antioxidants into my food to keep my immune system strong and slow down aging.
Matcha is a concentrated form of antioxidants found on the same plant as green tea.
I've got a yummy high protein, high fiber, low sugar Matcha Energy Ball recipe for you. I found it on the Minimalistic Bakers website… I've just altered it slightly to make it more skin friendly. Some of you have enjoyed one in salon after your facial and can attest to the yummy 🙂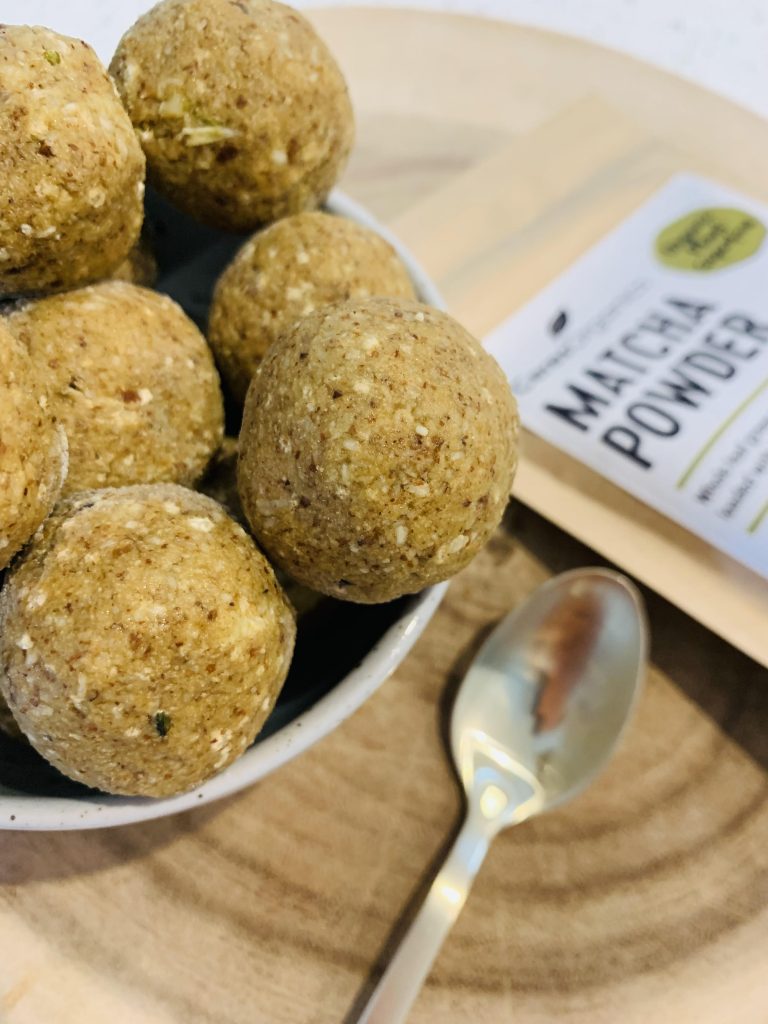 Matcha Bliss Balls
1 cup shredded unsweetened coconut
2 Tbsp hemp seeds
1 ½ Tbsp vegan protein powder
1/2 cup roasted or raw almond butter
1/4 cup coconut oil (MELTED — if hard, soften in the microwave or in a hot water bath until soft and pourable)
2-4 pitted dates (if dry, soak in warm water for 5 minutes then drain)
1-2 tsp matcha powder
1/2 tsp vanilla extract (optional)
1/2 cup almond meal
To a food processor add all ingredients and blend until a thick but moldable cookie dough-like texture forms.
Scoop out 1-Tbsp amounts and gently roll into balls (as the recipe is written, there should be about 22). Repeat until all dough is formed into balls. Store in fridge or freezer. Yum!
Thankyou ladies, I hope you enjoyed my Relax & Rejuvenate, Supplement and Eat Well Suggestions. Take care and see you in salon soon xx